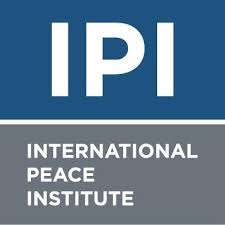 Source Link: https://www.ipinst.org
The International Peace Institute (IPI) is an independent, international not-for-profit think tank dedicated to managing risk and building resilience to promote peace, security, and sustainable development. To achieve its purpose, IPI employs a mix of policy research, strategic analysis, publishing, and convening.
The Institute was founded in 1970 as the International Peace Academy (IPA), which focused on training military officers and diplomats for United Nations peacekeeping operations. In 2008, the organization changed its name to the International Peace Institute to reflect its current identity as a research institution that works with and supports multilateral institutions, governments, civil society, and the private sector on a range of regional and global security challenges. IPI also carries out work in and on Africa, the Middle East, Europe, and Central Asia.
With staff from more than twenty countries and a broad range of academic fields, IPI has offices facing United Nations headquarters in New York and offices in Vienna and Manama. IPI partners with regional organizations, think tanks, universities, and NGOs to conduct research, produce publications, and convene meetings in many parts of the world.
Publications: