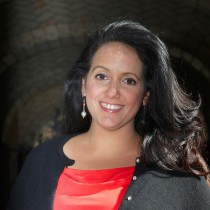 Fatima Abo Alasrar is a Non-Resident Scholar at the Middle East Institute. Before joining the Institute, Alasrar was a Senior Analyst at the Arabia Foundation in Washington DC, MENA Director for Cure Violence, Research Associate at the Arab Gulf States Institute in Washington, a Mason Fellow at the Kennedy School of Government, and an International Policy Fellow at the Open Society Foundation. From 2006-12, she worked as an advisor for the Embassy of Yemen in Washington, DC. Earlier in her career, Alasrar served as a program officer for the Department for International Development (DFID) in Yemen.
Education
Alasrar holds an MA in Public Administration from Harvard University, an MA in International Relations from Johns Hopkins University, and a BS in Architectural Engineering from Sanaa University in Yemen.
Countries of expertise:
Yemen, Iran, the Gulf
Issues of expertise:
Shi'a transnational movements, the Houthi movement, Southern networks in Yemen.
Languages:
Arabic, French, English
Twitter Handle: @YemeniFatima
https://www.mei.edu/profile/fatima-abo-alasrar
Publications: