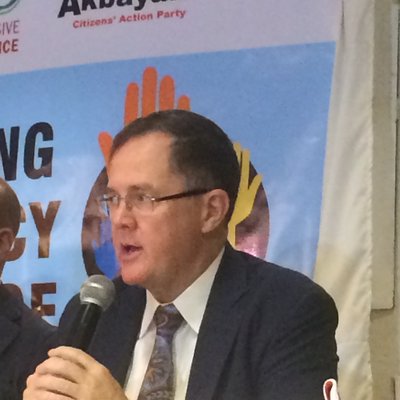 Thomas O. Melia is a Senior Fellow in the Eurasia Program at the Foreign Policy Research Institute and the Washington Director of PEN America, an organization standing at the intersection of literature and human rights to protect free expression in the United States and around the world, and he is a monthly columnist for The American Interest. He is also a member of the Board of Directors of the Free Russia Foundation and chair of the board of the Project on Middle East Democracy (POMED).
Mr. Melia recently served in two senior positions in the Administration of President Barack Obama. From December 2015 to January 2017, he served as Assistant Administrator of the U.S. Agency for International Development for Europe and Eurasia. As Deputy Assistant Secretary of State for Human Rights, Democracy and Labor from 2010 to 2015, he was responsible for the bureau's work in Europe, South and Central Asia, and the Middle East. In 2017 and 2018, he was a Fellow with the Human Freedom Initiative at the George W. Bush Institute where he helped lead a bipartisan effort to reaffirm core values of freedom, free markets, and liberal democracy in U.S. foreign policy.
Mr. Melia has written for numerous publications, including the Washington Post, The New Republic, The Atlantic, the Journal of Democracy. He is co-editor of Today's American: How Free? – a comprehensive assessment of the state of civil liberties and political democracy in the United States.
Earlier in his career, Mr. Melia was Deputy Executive Director of Freedom House; Vice President for Programs at the National Democratic Institute for International Affairs; and a legislative assistant to Senator Daniel Patrick Moynihan (D-NY). He has been a visiting professor at Georgetown University, Princeton University's Woodrow Wilson School of Public and International Policy, and his alma mater The Johns Hopkins University's School of Advanced International Studies.
Publications: