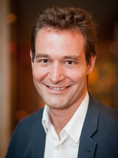 José Vericat joined IPI in May 2011 as Middle East Adviser.
He is currently based in the Middle East as Country Representative/Director of The Carter Center for Israel and Palestine. Previously José worked in the region for a decade as spokesperson for the EU and correspondent for the Spanish news agency EFE providing prize-winning coverage of the Second Intifada and the US invasion of Iraq, among other major historical events.
He has a DPhil in Oriental Studies from the University of Oxford and an MA from Columbia University's School of International and Public Affairs. At Oxford he was the Sheikh Zayed Islamic Studies scholar. Dr. Vericat has taught courses on the Politics of the Middle East, Political Islam and the UN in the Middle East at the University of Oxford.
José also has a linguistic interest in the region. He is an Arabist, has professional working proficiency in Hebrew and can handle himself in Persian.